Damina is owned by Olle Nygren and comprise of Damina AB and Jongården private business. Jongården owns all properties and Damina AB runs all activities and rests on three legs. Computer/IT/Web, Environment, and Nature. The activities are mainly focused on service and consulting within these areas.
Environment
Assessment of occupational exposure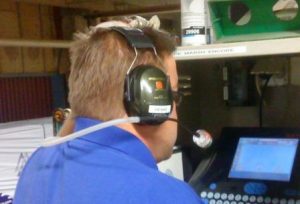 Damina AB carry out various assessments, usually with sampling and analysis of aerosols and vapors, to monitor occupational exposure in different workplaces.
Contact me for information, offer and/or order by e-mail or telephone +4670-6636706.
Samplers for monitoring occupational exposure
Damina AB supply customers with samplers, with pre-weighed filters, for sampling various aerosol fractions and the following determination of aerosol levels and possible other compounds, e.g., metals or quartz. Damina AB also supply samplers for active or passive sampling of volatile organic compounds with the following analysis.
Contact me for information, offer and/or order by e-mail or telephone +4670-6636706.
Consultancy, measurements and education regarding
Chemical health risks and risk assessment in work environments.
Chemical health risks in outdoor environment
Chemical health risks in indoor environments
Holmön Recycling Station
Damina AB is also managing the Holmön Recycling Station on commission from Umeå Municipality. The station is open once a week. See schedule (in Swe).
Holmön Weather Station
Damina AB is supervising the Swedish Meteorological and Hydrological Institute (SMHI) weather station on Holmön in combination with daily reports of weather observations. This is made on commission from SMHI.
Nature
Bee farming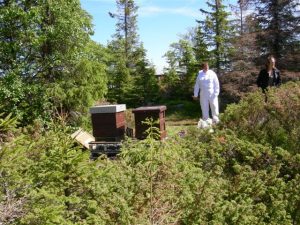 Damina AB participates in an EU financed project run by the NordBi society. The project aims to save the endangered bee race Nordic (brown) bee from being extinct, due to cross breeding.
Holmön is located 10 km from the main land and therefore comprise an isolated biotope where the Nordic bee can live without threats from other bee races. Here on Holmön, we have established a gene pool with several lines of 100 % genetically pure Nordic Bee. Every summer, queen breeders sends unmated queens here for pure race breeding. Read more about the Nordic Bee-project (in Swe).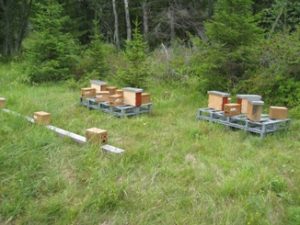 Tora Nygren started a pilot project with two small bee hives during 2007. The question was if the bees would survive the harsh winter conditions and the long cold spring before the vegetation turned green again. Luckily we found out that the bees survived the winter and during the summer 2008 Tora increased the bee farm to six hives. There have been ups and downs over the years. In summer 2010 she had 11 hives in two locations, but the winter 2010/11, we lost Tora in cancer and almost all bee societies, as most bee farmers in Västerbotten. In memory of Tora, I and the children decided to continue with bee farming. The name Toras Beefarm was established. Today we produce honey called Holmöhonung. We sell the honey at the shop on Holmön [Holmöns Lanthandel] and at Jongården homestead.
Outdoor life
Damina offers guided tours in Holmön village, at the bee farm and at the weather station. You ca also go for daytime adventure and experience excursions, both summer or winter, e.g., go a Holmön Grand Tour or to an own beach during summer (We take you there with boat) or go for ice angling in winter time (we take you there by snowmobile). We make overnight outdoor arrangements on the Holmön islands, e.g., walkabouts. Stay over night in old fishing cabins or camp in tent or sleep under open sky. We arrange activities according to your desire, e.g., planning routes, booking, rental of equipment, transportations with car, boat or snow mobile, guiding.
Transports

Damina carry out various types of transports at and around Holmön.
In winter time, e.g.,
Transports with snowmobile over Kvarken
Transports with snowmobile on and around Holmön
In summer time it can be, e.g.,
Transports with car on Holmön
Transports with boat over Kvarken
Transports with boat to Fjärderägg
Transports with boat around Holmön
Snowmobile track
Damina AB set out and maintain a snowmobile track across the ice between Holmön and the mainland in winter time when the sea is frozen. This is made on commission from the Swedish Transport Administration or other public authority. The track goes from the ferry port Norrfjärden on the mainland to Vintervägskroken on Holmön. A normal winter the track opens in late January and is open to mid-April.
Small scale computer usage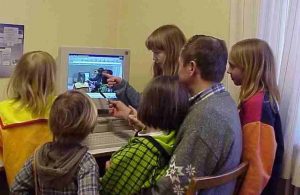 Construction and administration of websites and social media for SME and other organisations associated with Holmön or Damina
Advice on choice and purchase of computer hardware and software.
Support during configuration and system tuning
User education
Follow-up support for users
Management of the Jongården homestead
Jongården today
The Jongården homestead is owned by the Nygren family, who lives here. To the homestead there are about 50 ha land of which most is forest. The fields are used for grazing today, and mostly sheeps can be seen on the fields around the homestead. Extensive forestry is used to maintain the forest and for supply of fire wood.
At 2003 the whole second floor was renovated. A big bathroom with sauna and laundry was built on top of the entrance. Two more bed room was built in the west part and the east bedroom was renovated. The windows on second floor was changed to insulated windows. A general room was built in the middle of the second floor. A new greenhouse was erected to the growing season 2009 and in summer 2010, geothermal heating was installed. In 2020 a new sewer system, with a mini sewage plant, was installed. An out-door kitchen, with a fire place for cooking and BBQ, was built during summer 2021 to welcome guests for out-door meals.
Jongården history
The main house, which is made of full timber, was erected during 1860-ies by Johan, son of Pell-Pers. This occurred when one of the eight major homesteads (Holmön 5) was split among the sons. The house is of a so called Västerbotten type. It is oriented in east-west, which is unusual for this type of houses that normally are oriented in north-south. The entrance is on the north side of the house. The kitchen is in the east and the lounge room is in the west side of the bottom floor.
During 1920 Johans son, Erik Johansson, built a new barn with cattle house north of the court yard. The old cattle house, west of the court yard, was rebuilt to baking house and storage. The court yard became surrounded with buildings in south, west and north. The entrance road comes from east and is situated about 80 m from Berguddsvägen.
Bror Eriksson, the last farmer, was mainly sheep farmer and fisherman. He was son to Erik Johansson and renovated the main house in 1951 and built the entrance part, in which a small bathroom was built. The floor was insulated and an incinerator for water carried central heating was installed in the kitchen. A new wood fired stove was installed but the tiled stove in the drawing-room was unfortunately removed at that renovation. The incinerator and wood fired stove is still in use. Later the roof was plated and the windows were changed to insulated windows in the kitchen, chamber and sleeping room at east on the second floor, i.e. the parts that was used used during the winter.